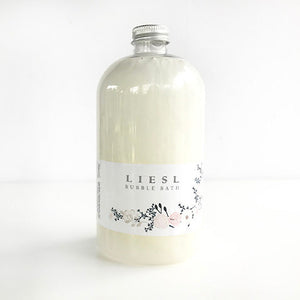 Leisl Bubble Bath
This bubble bath is the ultimate floral, both feminine and bold, this fragrance it totally captivating. Relax, while billowy bubbles gently cleanse your sweet skin.
This bubble bath is made with no sulfates and all natural.
Comes in a plastic 16oz container and is scented with Italian Bergamot, Jasmine and Ylang Ylang, Pepper and Cedarwood.