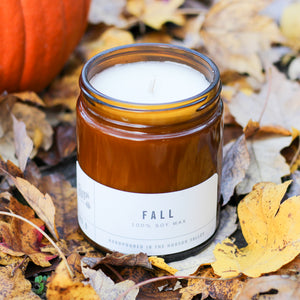 Fall Candle
Scent: Fall
One of our best smelling candles this season, our Fall Candle smells of sweet apple with a hint of spice. 
Ingredients: 9 oz. of wax, 35 hours of burn time, 100% Soy Wax, Wax and Container made and produced in the USA.
Tip: For best result and cleanest burning, wick must be trimmed regularly.